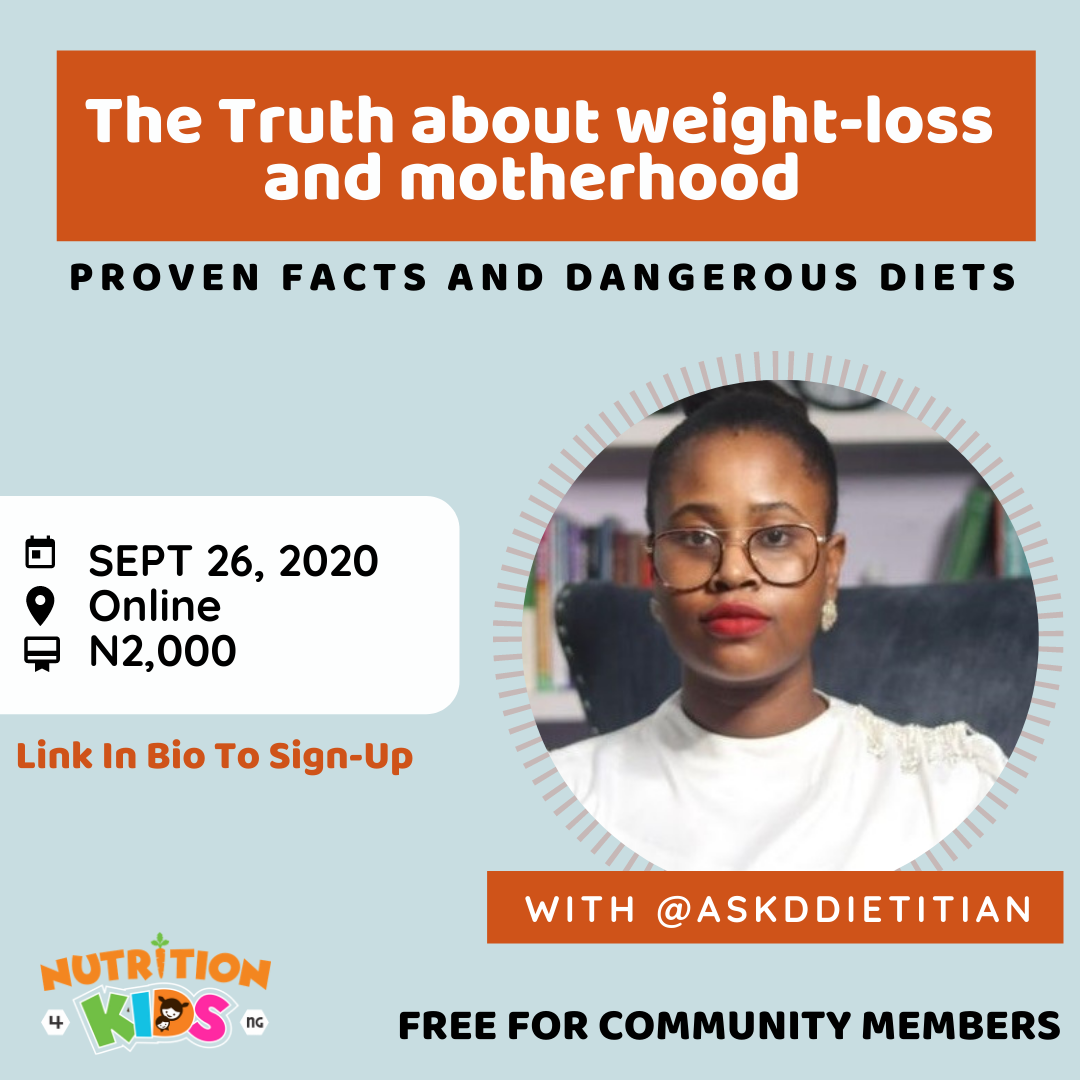 What you would learn
The truth about weight loss and motherhood
Proven facts & dangerous diet
Effective and Sustainable diet you Should Be on
How to avoid falling into the cycle of gaining weight all over again after losing it.
The Facilitator
Meet Adeola Omoshalewa Adeleye
She is a Registered Dietitian Nutritionist (RDN) in Nigeria & UK with experience in clinical nutrition. She holds a First Class degree "BSc" in Nutrition and Dietetics from Babcock University (ilishan Remo, Ogun-State) and Masters in Public Health "MScPH" from London School of Hygiene and Tropical Medicine (London, England).
Before starting Praadom Dietary, Adeola interned with Lagos University Teaching Hospital for a period of 1year after which she became a Registered Dietitian Nutritionist in Nigeria. She also served with Lagos State University Teaching Hospital for a period of 1year during her NYSC year. As a Public Health expert, Adeola worked briefly with the World Health Organization (WHO) for a period 4months as a health facilitator.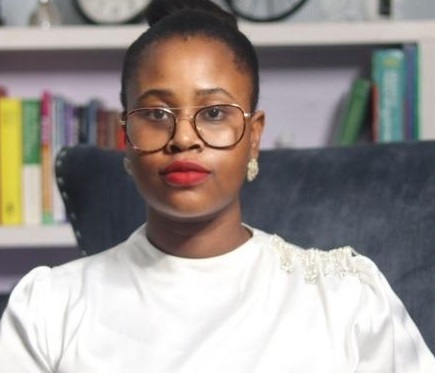 DATE: 26TH OF SEPTEMBER 2020
VENUE: ONLINE (DETAILS WOULD BE COMMUNICATED TO THOSE THAT SIGN- UP)
PRICE: N2,000
(FREE FOR MEMBERS OF THE NUTRITION4KIDSNG COMMUNITY)
POWERED BY THE NUTRITION4KIDNG COMMUNITY